Fp-supply – Parallam® PSL Beams are strong, beautiful, and can help turn open floor plans into reality.  They are made using long thin strands of wood and a super strong adhesive glue to give you perfectly predictable beams and columns.  
When you choose Trus Joist, you're choosing the brand that:
-Invented the very first I-Joist over 50 years ago
-Lead innovation and design to create a suite of Engineered Wood Products, including I-Joist, LVL Microllam, LSL Timberstrand, and PSL Parallam
-Pushed the limits of span charts to make the open floor concepts of today a reality
-Invented, developed and patented the first and only PSL Parallam beam
-And is one of the most trusted brands in the building community today.
Trus Joist. The Only Choice.
Available Sizes: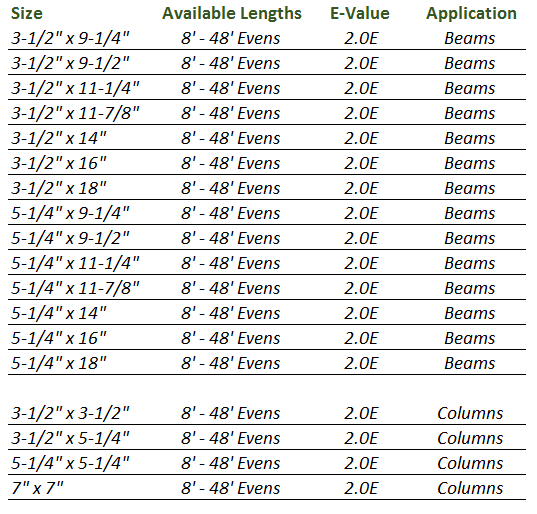 Features and Benefits:
-Perfectly straight – will not bow, twist, or cup
-Available in various lengths and sizes ideal for cantilever and multi-span applications
-No pre-assembly of individual plies. Bolting and nailing are minimized, simplifying installation