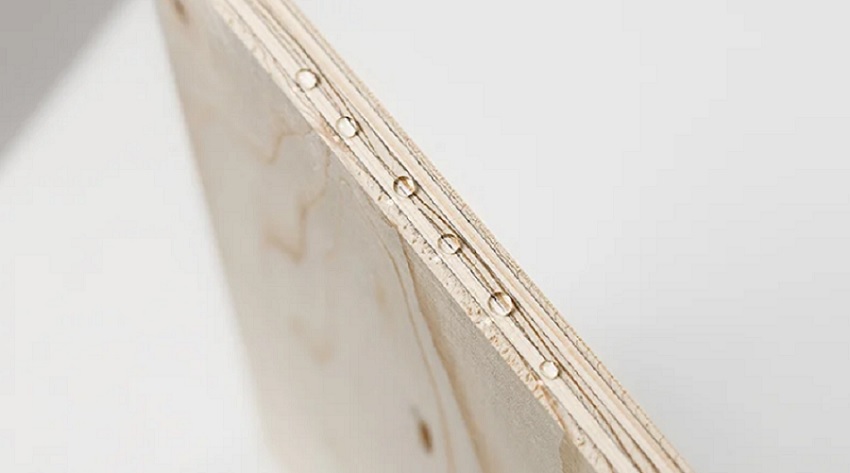 Lesprom- UPM Plywood introduces a new water repellent WISA-SpruceWR plywood that enables efficient and effortless construction even in changing weather and humidity conditions. The water repellent yet breathable surface of WISA-SpruceWR slows down the absorption of moisture into the panel while allowing it to evaporate. Thanks to the wood-based treatment agent, WISA-SpruceWR is a genuinely sustainable and safe choice made from renewable raw materials.
Designed for structural uses, WISA-SpruceWR provides significant benefits especially for developers and builders.
"Wood construction is growing in popularity and we want to offer innovative and responsible solutions to it. Our water repellent WISA-SpruceWR plywood can withstand momentary exposure to rain without the need to immediately protect it from getting wet. The builders at the site can focus on the actual construction work as they no longer need to spend time covering materials when the weather changes," says Olli Wirén, End Use Manager at UPM Plywood.
WISA-SpruceWR is available in four common thicknesses (12–21 mm), in both straight-edged and easy-to-install tongue-and-groove options. Made entirely of spruce, WISA-SpruceWR's technical properties are the same as those of regular WISA-Spruce plywood: the panel's strength and light weight make it ideal for all kinds of frame construction, such as walls and floors.
The water repellent treatment of WISA-SpruceWR further enhances the excellent properties of spruce plywood.
The water repellent treatment applied to WISA-SpruceWR during manufacturing is done with a wood-based substance that contains no harmful chemicals.
WISA-SpruceWR is made in Finland at UPM Plywood's Pellos Mill from wood sourced from responsibly managed forests.