Lesprom - The most standard construction framing dimension softwood lumber prices start dropping in last week. Players and industry insiders say that supply is improving as sawmills are able to get more lumber production online, just as the usual seasonal drop in demand arrives. However, the massive wildfires in the US west coast - which have already caused huge damage to property - and looming storms in the US southeast, could bring a surge in lumber and especially plywood demand for repairs and rebuilding of damaged or destroyed property, according to Madison's Lumber Reporter.

Most Western S-P-F customers in the US got spooked by recent yo-yoing futures board movement, culminating in a more even pace of sales last week. Sawmills kept their prices flat for the most part and continued to see strong demand, but the fever-pitch of buying in recent weeks subsided. Sawmill order files were into early- or mid-October and delivery times stretched ever-further as rail service worsened. Fires in the Pacific Northwest were on everyone's mind as a deadly fire season raged in California, Oregon, and Washington State.
Canadian Western S-P-F sawmills described a continuation to the pause to sales they saw burgeoning the previous week. For the first time in months small amounts of cash wood made their way to US customers. Demand was definitely quieter as many customers waited to catch up on previously booked shipments. However, plenty of hungry buyers were still searching for limited material. October 3rd order files at sawmills were commonly reported. Meanwhile transportation only got worse as arrival times were into two- to four-weeks. Recent rail car supply percentages were in the mid-60s for one large producer and reducing each week.
For the week ending September 11, 2020, softwood lumber prices flattened or dropped for the first time in many months, with benchmark softwood lumber commodity item Western S-P-F 2×4 down -$6, or -0.6%, compared to the previous week, said Madison's Lumber Reporter. Prices for this construction framing dimension softwood lumber item is up an incredible +$214, or +29% from one month ago, when it was US$746 mfbm. Compared to mid-September 2019, this price is up an astonishing +$584, or +155%.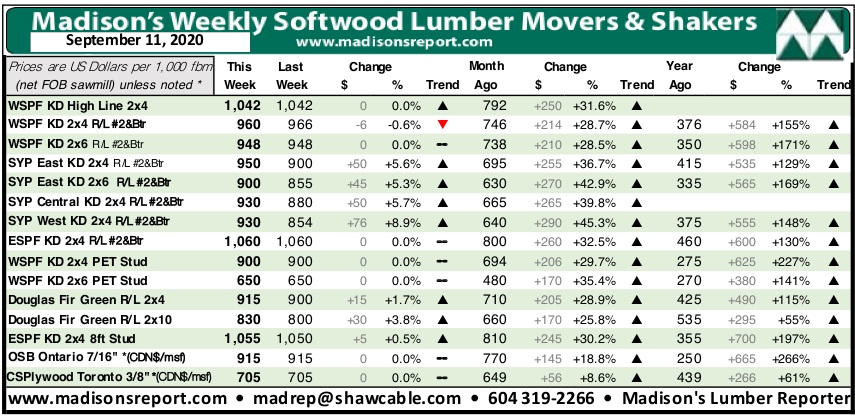 With the weekly price dropping for the first time in many months, compared to one-year-ago last week's Western S-P-F 2x4 price rose by +$503, or +110%, relative to the 1-year rolling average price of US$457 mfbm and was up +$544, or +137%, compared to the 2-year rolling average prices of US$411 mfbm.
The below table is a comparison of recent highs, in June 2018, and current September 2020 benchmark dimension Softwood Lumber 2x4 prices compared to historical highs of 2004/05 and compared to recent lows of September 2015:

 (opens in a new window)    Write to us
Tags
Madem-Moorecraft Reels USA joins SFPA
03:45 AM / September 16, 2020
The Southern Forest Products Association (SFPA) announces a new associate member, Madem-Moorecraft Reels USA.
Madem-Moorecraft Reels USA manufactures wooden cable reels in Tarboro, NC. With headquarters in Brazil, Madem Group is the leading nailed wooden reels producer in the world. Madem Group has manufacturing plants in Brazil, Colombia, Mexico, USA, Spain, and Bahrain, with more than 700 employees and produces more than 400 containers/trucks of knock down reels per month.
Madem-Moorecraft uses 100% Southern Pine in their North Carolina plant, with purchases of 80 truckloads of SYP per month. Their other plants outside of the US use 100% pine, including Mexican Pine, Brazilian Pine, and Pine/Spruce from Germany. Some SYP may also be used in these markets in the future.
The Southern Forest Products Association is a non-profit trade association benefiting the Southern Yellow Pine industry. (opens in a new window)    Write to us
Tags
Interfor to sell Gilchrist sawmill in Oregon
01:55 AM / September 16, 2020
Interfor Corporation has reached an agreement to sell its specialty sawmill located in Gilchrist, Oregon to Neiman Enterprises Inc. The completion of the transaction is subject to customary conditions and is expected to close in the 4Q 2020.
The Gilchrist sawmill, which specializes in ponderosa and lodgepole pine boards, has been curtailed since mid-June of this year due to COVID-19 related economic factors. Prior to its curtailment, the mill produced approximately 80 million board feet of lumber per year and employed approximately 150 employees.
Neiman intends to restart the mill in the near future and rehire a substantial number of the furloughed employees. Neiman will also consider potential future capital investment opportunities for the facility.
Interfor will continue to own and operate its three US Northwest stud mills located in Molalla, Oregon, Longview, Washington and Port Angeles, Washington.
Neiman, based in Hulett, Wyoming is a privately held, third-generation family business with pine board sawmill operations in Wyoming and South Dakota and a stud mill in Colorado.
Interfor is a growth-oriented lumber company with operations in Canada and the United States.  (opens in a new window)    Write to us
Tags
Atlas Engineered Products announces executive change
03:29 AM / September 15, 2020
Atlas Engineered Products ("AEP") announces the departure of Executive Vice President, Brittany Ray-Wilks, effective September 11, 2020. Mrs. Ray-Wilks has been with AEP just prior to it going public in November of 2017.  AEP is not replacing this role at this time.
Atlas Engineered Products Ltd. is a growth company that is acquiring and operating profitable, well-established operations in Canada's truss and engineered products industry. (opens in a new window)    Write to us
Tags
San Group opens new retail location in Chilliwack, Canada
03:44 AM / September 11, 2020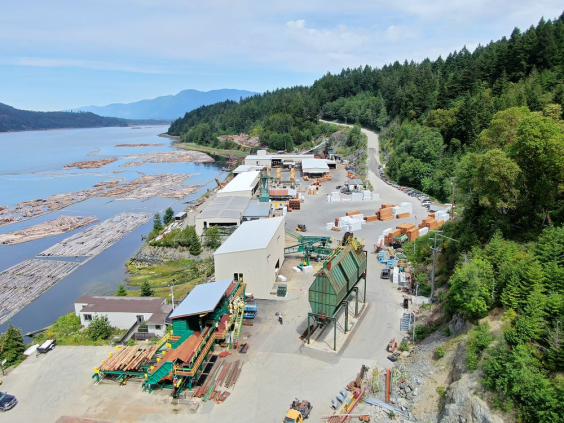 San Group opens its 6th location in British Columbia and 7th in Canada. The Chilliwack is a further commitment to San Group's "Harvest to Home" methodology.
San Group of Companies has had its roots in the lumber industry since 1979. During this time the company has evolved from a small lumber remanufacturing facility to a multi-level forest products corporation. (opens in a new window)    Write to us
Tags
Pezzolato delivered drum wood chipper to Rimorini Legnami in Italy
03:25 AM / September 11, 2020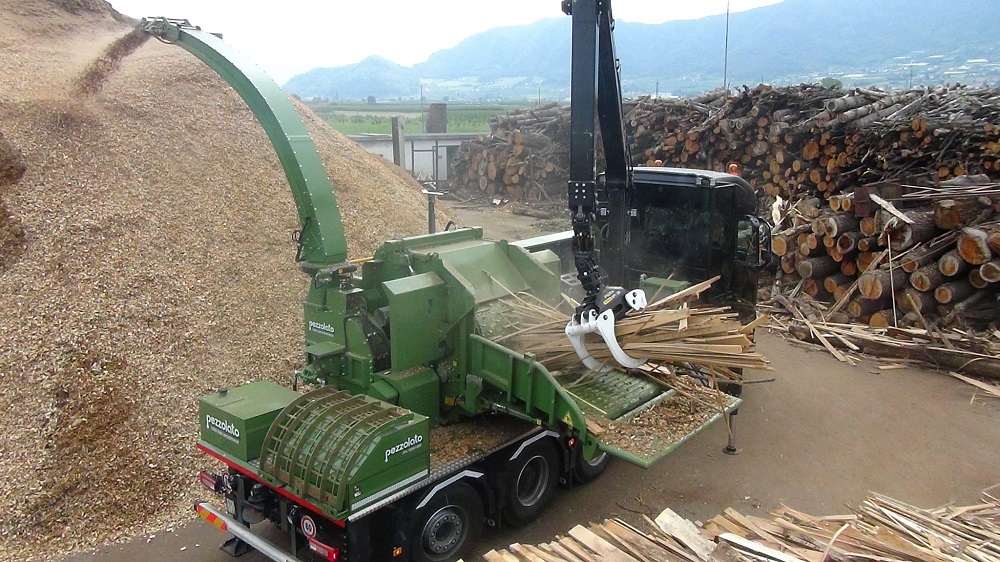 Pezzolato delivered PTH 1200/1000 Hacketruck drum wood chipper to the company Rimorini Legnami placed in Fusecchio, Italy. The wood chipper is driven by the truck's VOLVO engine with 750 Hp power.
The maximum inlet passage is 1200 x 1000 mm. The cutting system consists of a staggered sections dum (1000 mm diameter) with 5 or 10 knives and it is capable of producing both small-sized wood chips for small boilers for domestic use and "big size" wood chips for large power plants.
The unloading system is equipped with a hydraulically adjustable fan that allows to produce less dust, reduce fuel consumption and optimize the loading of wood chips on the trucks, avoiding spreading of material on the ground. (opens in a new window)    Write to us
Tags
North American softwood lumber prices increase by smaller amounts as demand slows
11:34 AM / September 10, 2020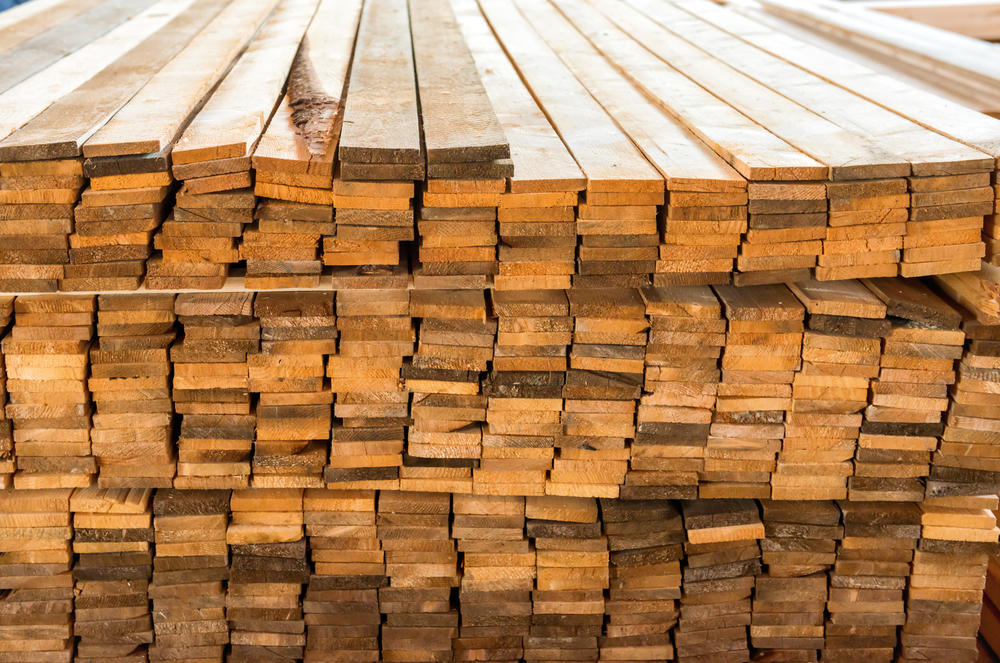 Photo: dovapi, Depositphotos
The unprecedented increases in North America construction framing softwood lumber prices seen so far during 2020 slowed somewhat last week. Normally by Labour Day customers have ordered, and indeed received, their wood for ongoing and expected projects to the end of the year. Usually in early September prices have already been falling, as that wood has been produced and shipped to end-users. Generally speaking at this time of year sawmill order files are down to just a few days, lumber manufacturing can easily keep up with demand, lumber yards are well stocked, and players are looking toward the end-of-year shutdown, according to Madison's Lumber Reporter.
As happened a few weeks ago, the only lumber commodity item which lost ground last week was plywood. It is often the case that panel (Oriented Strand Board, or OSB, and plywood) lead the market and provide good indication of looming changes in dimension lumber prices. Only this week and next will tell if lumber prices will flatten, or even drop as plywood did last week.

Western S-P-F purveyors in the United States noticed a slight pullback in demand last week as stratospheric prices, limited availability, and ludicrously protracted arrival times engendered caution. October order files kept sawmills confident for the time being, as did the well-documented dearth of material across the supply chain. Sales volumes remained steady and strong. Studs garnering unyielding demand as buyers tried to find framing elements to complete construction projects.
A combination of negative futures board activity, insanely far-out sawmill order files and delivery times, and freakishly-high prices gave Canadian sellers of Western S-P-F lumber their first pause in months last week. Demand was still strong but an increasing number of customers were throwing in the towel as they feared the consequences of buying at current levels. Sawmill order files were into mid-October and rail car delays pushed delivery times into mid-November.

For the week ending September 4, 2020, prices of standard construction framing dimension softwood lumber slowed their recent record-breaking increases. Benchmark softwood lumber item Western S-P-F 2x4 #2&Btr KD price gained another +$26, or +3%, to US$966 mfbm (net FOB sawmill), from an astounding US$940 the previous week. The price for this lumber commodity was up +$300, or +45%, from one month ago. Compared to the same week in 2019, when the price of this item had flattened at US$370 mfbm, it is up +$596, or +161%.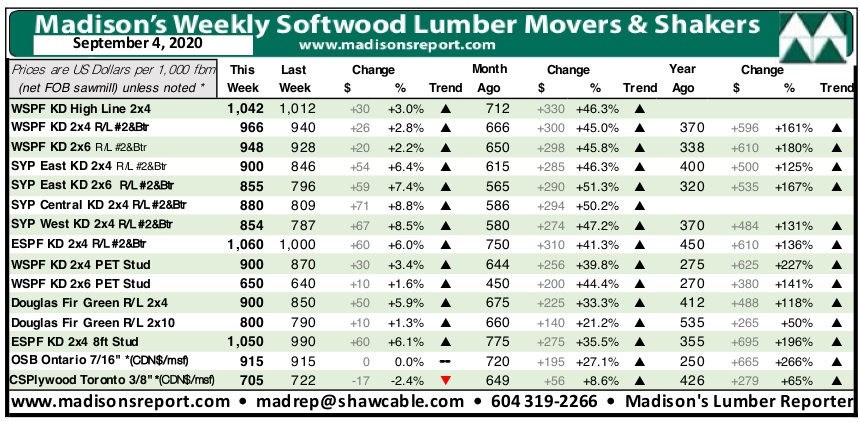 Still increasing but by lesser degrees than this summer, last week's Western S-P-F 2x4 price rose by +$520, or +117%, relative to the 1-year rolling average price of US$446 mfbm and was up +$559, or +137%, compared to the 2-year rolling average prices of US$407 mfbm.
The below table is a comparison of recent highs, in June 2018, and current September 2020 benchmark dimension Softwood Lumber 2x4 prices compared to historical highs of 2004/05 and compared to recent lows of September 2015:

 (opens in a new window)    Write to us
Tags
Tschopp Holzindustrie invests in new sawmill
11:07 AM / September 9, 2020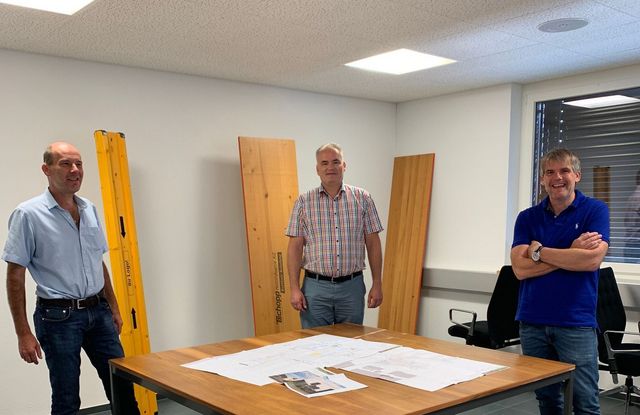 Tschopp Holzindustrie to build a new sawmill in Switzerland. This will replace the existing plant, which has been operating at full capacity in three shifts for years. The building permit is expected in January 2021, after which construction work will start immediately.
All machines and systems have already been ordered. The company Springer from Austria supplies the log yard, the sawing line comes from USNR AB from Sweden, the sorting and stacking systems come from TC Maschinenbau from Austria and the disposal technology is supplied by Vecoplan from Germany. After a two-year construction phase for the 123 meter long and 20 meter high hall, as well as for the assembly of the machine and conveyor technology, commissioning is scheduled for spring 2023.
The heart of the new plant is high-performance Quadro band saws from USNR AB. A Quadro band saw consists of a unit of four band saws. Two Quadro units are installed, making eight band saws available. This innovative saw technology enables a very high cutting performance, flexibility in the cutting patterns and at the same time a large yield.
The new sawmill is vital for the future development of Tschopp Holzindustrie AG. The cutting capacity is so generously dimensioned that in addition to the requirements of the shuttering panel plant, sawn timber can be produced for new products without any problems. After a phase of commissioning, the cutting volume will be 135,000 m3 per year. (opens in a new window)    Write to us
Tags
China's softwood lumber imports increased by 42% in 2Q
09:35 AM / September 9, 2020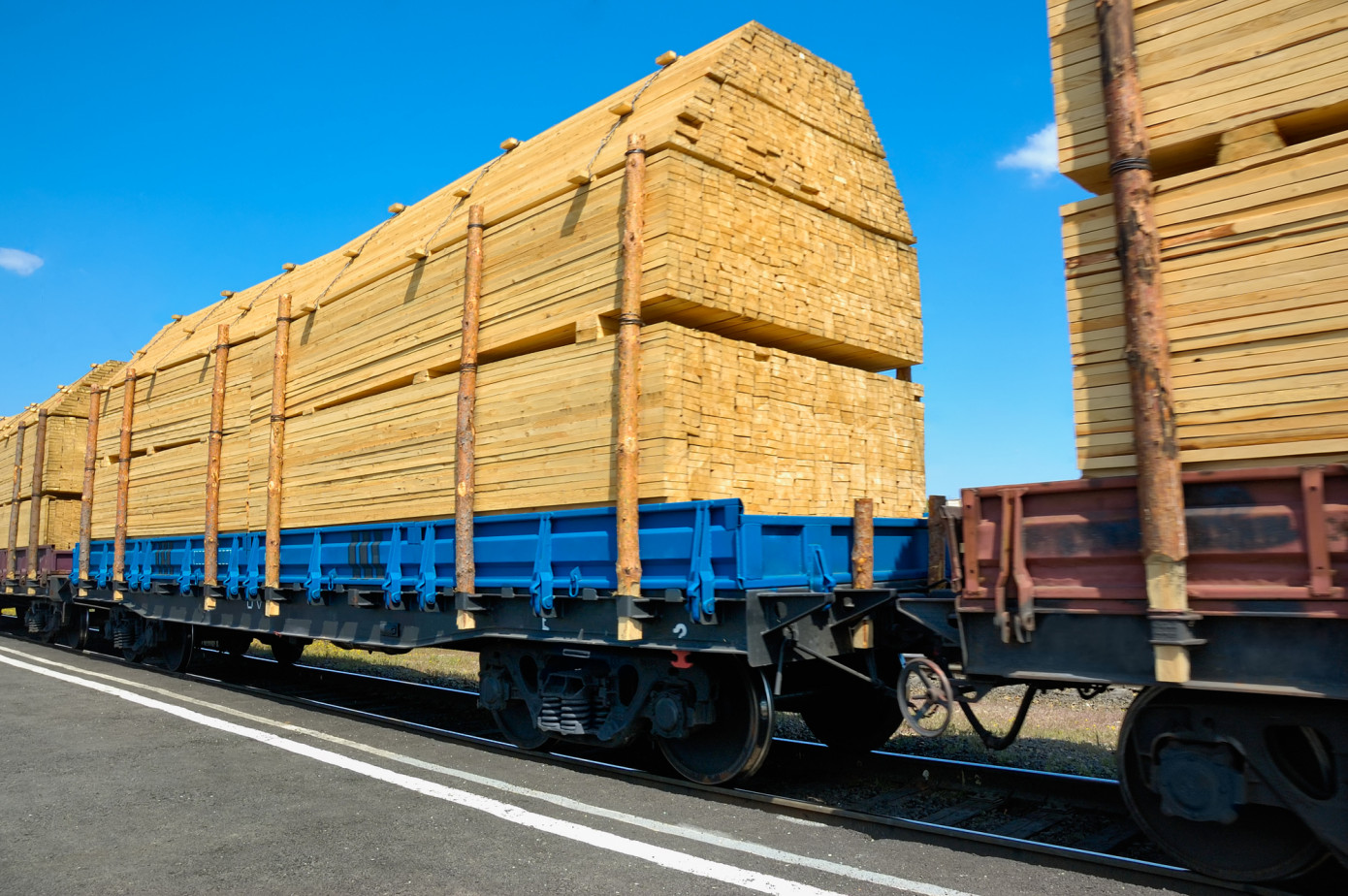 Photo: Lumber imports / Begemot_30 , Depositphotos
In the 2Q 2020, China increased importation of softwood lumber by 42% quarter-on-quarter, reaching 7.1 million m3. This large increase followed a quarter where import volumes had fallen to a four-year low, as the Wood Resource Quarterly reported.
As estimated 8% of globally traded lumber is shipped to the Middle East/Northern Africa (MENA) region. Following two years of increases, this year saw imports decline.
US softwood lumber prices have risen spectacularly this year. Market prices for commonly traded grades have more than doubled from May to August. Record high lumber prices in the US and slightly lower costs for sawlogs moved 2Q 2020 gross margins for US sawmills to some of the highest levels seen since 2005. (opens in a new window)    Write to us
Tags
WRI: Global trade of softwood logs fell by 15% in the 1H 2020
09:24 AM / September 9, 2020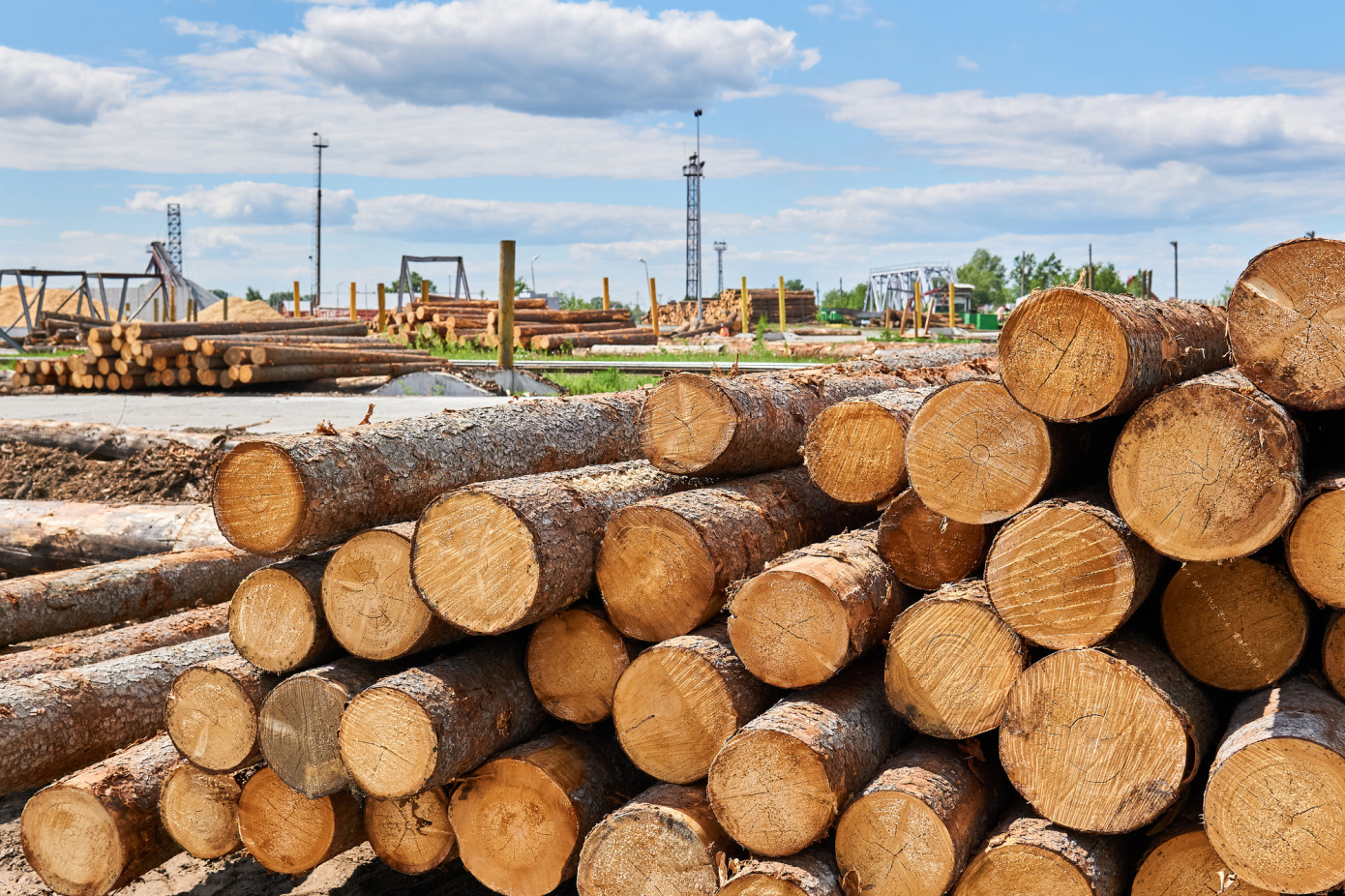 Photo: Stacks of logs in a lumber yard / Haritonoff, Depositphotos
Sawlog prices fell in most of the major regions of the world in the 2Q 2020. A strengthening US dollar, weaker log demand early in the quarter, and sufficient log supply in some markets contributed to the lower prices, according to the Wood Resource Quarterly.
The Global Sawlog Price Index (GSPI) declined 4% quarter-on-quarter to its lowest level in over ten years. The European Sawlog Price Index (ESPI) has fallen 9.1% in the past year. The largest sawlog price decreases have occurred in Central Europe.
Global trade of softwood logs fell by approximately 15% year-over-year during the first half of 2020 as the consumption of lumber dropped throughout the world. (opens in a new window)    Write to us
Tags
China and Japan reduced chip imports in 2Q 2020
09:18 AM / September 9, 2020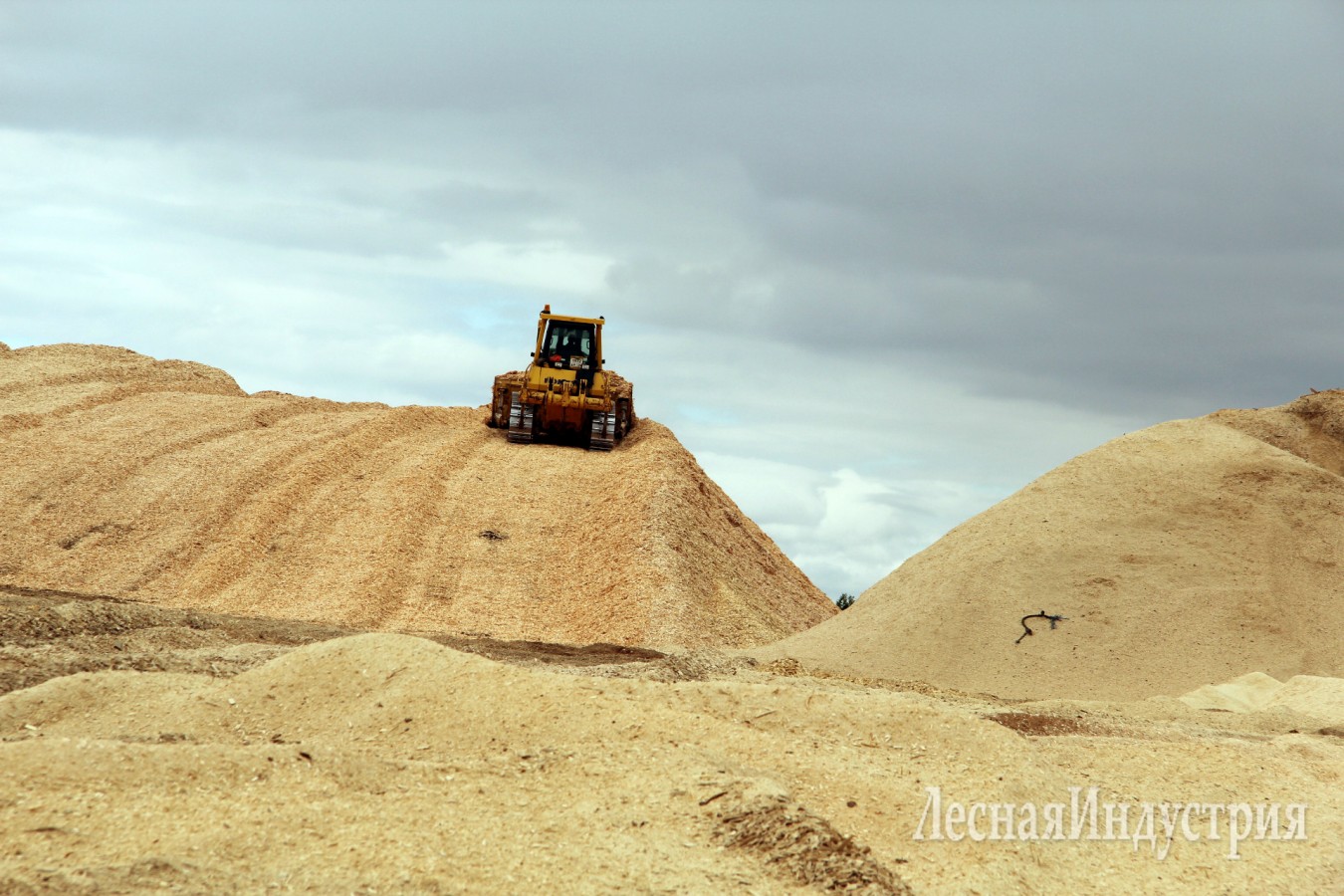 Photo: Stock of wood chips at the sawmill/ Lesnaya Industriya Journal
Wood Resources International (WRI) reported that wood raw-material costs fell for most pulp manufacturers throughout the world in the 2Q 2020, which reduced WRI's two fiber price indices for the fifth consecutive quarter. The Hardwood Fiber Price Index (HFPI) dropped to its lowest level since 2004.
The world's two largest purchasers of wood chips, China and Japan, drastically reduced their chip importation in the 2Q 2020, as the COVID-19 epidemic took its toll on pulp and paper consumption in the two countries. (opens in a new window)    Write to us
Tags
Stefano Porcellini leaves the position of General Manager of Biesse Group
03:51 AM / September 9, 2020
Biesse Group announces that Stefano Porcellini leaves the position of General Manager with effect from 1 September 2020, maintaining the position of member of the Board of Directors, until the natural expiration.
Biesse S.p.A. identified in Massimo Potenza, highly experienced manager as Senior Strategic Advisor and previously CEO & Member of the Board of Barilla Group the person who, having completed the necessary internal procedures and the related corporate formalities, will join the Group as Co-Chief Executive Officer. Starting from 2 September 2020, Potenza will collaborate with the Company for the definition and implementation of the "Group Reorganisation & Transformation" project.
Biesse declares that Porcellini, in the face of the consensual termination of the employment relationship, will be recognized in a single solution, in addition to the ordinary amounts related to the termination of the relationship, about 15 months of the gross annual salary. In addition, Porcellini has also signed a non-competition agreement with Biesse S.p.A. until 30 April 2022.
Biesse Group is a global leader in technology for processing wood, glass, stone, plastic and metal. (opens in a new window)    Write to us
Tags
Stora Enso invests Euro 79 million in new CLT production line at its sawmill in Czech Republic
12:43 AM / September 9, 2020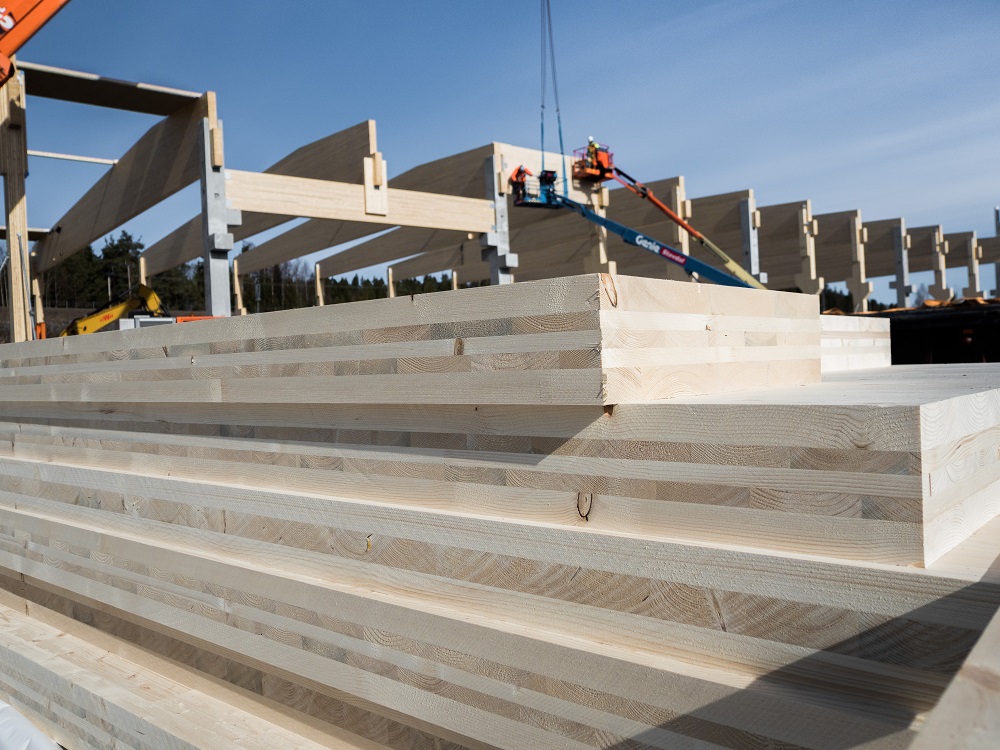 Stora Enso has decided to invest approximately Euro 79 million in a new production line for cross laminated timber (CLT) at its Ždírec sawmill in the Czech Republic. Production is scheduled to begin during the 3Q 2022. The estimated annual production capacity will be approximately 120,000 m3 after ramp-up. The investment is expected to generate annual sales of approximately Euro 70 million when run at full capacity and to meet the Wood Products division's profitability target of 20% operational return on operating capital (ROOC).
Construction is expected to start during the 1Q 2021. Stora Enso invests in the latest technology, which, together with fully integrated production at the Ždírec sawmill, will provide customers with cost-efficient solutions and premium products. Integration with the existing sawmill will also add benefits in, for example, raw material and energy supply, and logistics. The Ždírec sawmill is favourably located close to the European markets of Stora Enso.
The investment is estimated to increase the number of employees at the mill by approximately 110 FTEs. Stora Enso has received all required permits for the project.
Currently, Stora Enso has three CLT production units with a total capacity of 270,000 m3: Gruvön in Sweden and Ybbs and Bad St. Leonhard in Austria.
Stora Enso is a leading global provider of renewable solutions in packaging, biomaterials, wooden constructions and paper.  (opens in a new window)    Write to us
Tags
Ghana's wood product exports down over 40%
03:48 AM / September 5, 2020
Ghana's wood product exports for the first five-months of 2020 slipped to 76,551 m3 (Euro 38.00 million), from 128,842 m3 (Eur 66.05 million) in 2019. The market was particularly dull as could be expected and buyers were very cautious taking smaller volumes of their favoured species and products. According to the TIDD report, wood exports for the period were just 40% of the volume and value of exports in the same period in 2019.
In the first half of the year 14 products from 34 species were exported to 32 countries. The three products which recorded increased volumes y-o-y were rotary veneer, mouldings and sliced veneer but these products only accounted for around 5% of the total export volume in the period reported. The leading species included teak, wawa, ceiba, mahogany and denya, as ITTO reported.
Export earnings from primary, secondary and tertiary wood products were respectively Euro 2.19 million (6%), Euro 32.68 million (86%) and Euro 3.13 million (8%) respectively. (opens in a new window)    Write to us
Tags
Canada's lumber production increased by 0.7% in June
03:37 AM / September 4, 2020
In June, Canada's lumber production increased 11.3% from May, to 4 851.4 thousand cubic metres. Production was 0.7% higher than in June 2019, as Statistics Canada reported.
Sawmills shipped 4 751.9 thousand cubic metres of lumber in June, up 15.9% from May and down 6.2% from June 2019. (opens in a new window)    Write to us
Tags
Kalesnikoff's mass timber selected for three Canadian school projects
03:26 AM / September 3, 2020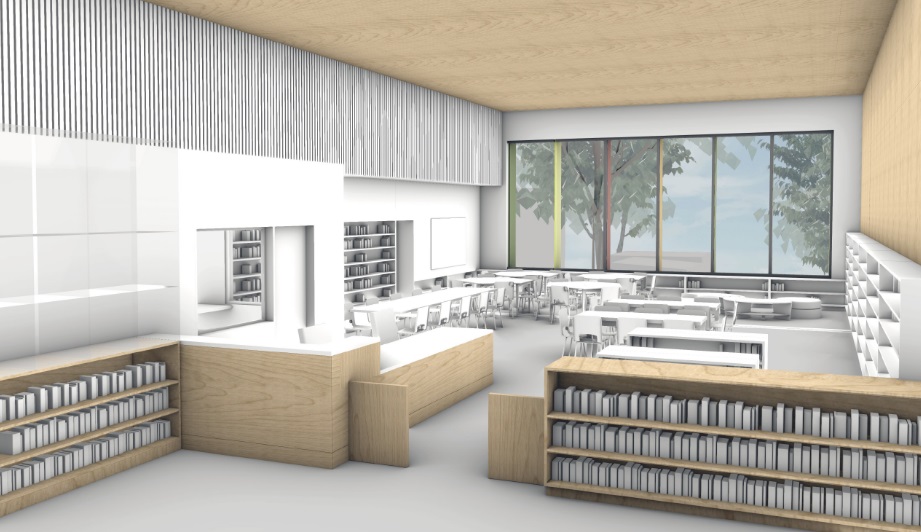 Kalesnikoff announces new mass timber projects at three Canadian educational institutions: Bayview Elementary in Vancouver, British Columbia, Humber College in Toronto, Ontario and the University of Victoria in British Columbia.
"These are among the first major cross laminated timber (CLT) projects that will be built with our local, high-quality mass timber products, and we are especially proud to support the development of our education infrastructure products and services," said Chris Kalesnikoff, Chief Operating Officer of Kalesnikoff.
Partnering alongside Francl Architecture, structural engineers at Fast + Epp, Chandos Construction and Kinsol Timber, Kitsilano's new Bayview Elementary school project will be just under 40,000 square feet. Kalesnikoff will provide certified sustainable spruce cross-laminated timber and fir glulam beams for this entirely mass timber building, utilizing cross-laminated timber for walls as well as roof and floor plates.
Working through an integrated project delivery model alongside Diamond Schmitt Architects, Entuitive Consulting Engineers, and EllisDon Construction, Kalesnikoff is providing CLT and glulam to the 8 storey Humber College project in Toronto. As a design assist partner, the Kalesnikoff team will work closely with the design team to optimize this unique mass timber structure.
Lastly, Kalesnikoff is also taking part in the construction of the University of Victoria's new student residence and dining hall by providing over 600 cubic metres of certified sustainable spruce CLT and fir glulam.
Since 1939, the Kalesnikoff family company has grown a legacy of trust and integrity while practicing sustainable forest management. Kalesnikoff currently has 160 employees and is North America's most advanced fully integrated multi-species mass timber company. (opens in a new window)    Write to us
Tags
Brazil's wood-based product exports increased by 14.8% in July
02:58 AM / September 3, 2020
In July 2020 the value of Brazilian exports of wood-based products (except pulp and paper) increased 14.8% compared to July 2019, from $234.1 million to $268.8 million, as ITTO reported.
The value of pine sawnwood exports increased 24% between July 2019 ($39.4 million) and July 2020 ($48.9 million). In volume terms exports increased 38% over the same period from 199,100 m3 to 275,200 m3.
In contrast the volume and value of tropical sawnwood exports declined with a 35% drop in volumes from 47,400 m3 in July 2019 to 30,900 m3 in July 2020. The value, exports fell 34% from $18.3 million to $12 million over the same period.
The value of pine plywood exports increased almost 57% in July 2020 in comparison with July 2019, from $31.7 million to $49.6 million. The volume of exports increased almost 58% over the same period, from 134,700 m3 to 212,700 m3
Tropical plywood exports declined in volume (- 39.3%) and in value (-39.4%), from 8,400 m3 ($3.3 million) in July 2019 to 5,100 m3 ($2 million) in July 2020.
There was a slight decline in the value of wooden furniture exports which went from $47 million in July 2019 to $ 46.6 million in July 2020. (opens in a new window)    Write to us
Tags
Vida Group closes acquisition of three sawmills from Bergs Timber in Sweden
01:43 AM / September 3, 2020
Further to Canfor Corporation's announcement on June 17, 2020, its 70%- owned subsidiary, Vida Group, has completed the purchase of three sawmills located in Sweden from Bergs Timber.
Canfor is a leading integrated forest products company based in Vancouver, British Columbia ("BC"), Canada, with interests in BC, Alberta, North and South Carolina, Alabama, Georgia, Mississippi and Arkansas, as well as in Sweden with its majority acquisition of Vida Group. (opens in a new window)    Write to us
Tags
A&J Scott to expand vegetable box range
03:54 AM / September 2, 2020
One of the UK's leading independent sawmills is to expand its range of vegetable storage boxes after opening a dedicated manufacturing site in the Scottish borders. A&J Scott Ltd, based near Alnwick in Northumberland, has been producing boxes since the 1970's, but has until now focused primarily on the production of fencing and outdoor products at its main sawmill site.
Now, though, following a decade of investment in new sawmill machinery and expanding its main site at Wooperton, the family owned company has set up a manufacturing site at Chirnside Sawmill near Duns to start production of boxes for farms throughout the UK.
With boxes produced in the 80s still in circulation the company will build on its longstanding experience of quality boxes to increase sales of its British Standard BS7611 accredited boxes as well as bespoke design and manufacture where required, and sales of repair boards.
To increase production the firm will draw on its supply chain of home-grown redwood from sustainably managed forests throughout Scotland and the North of England. The company now processes in excess of a quarter of a million tonnes of softwood per year to supply its fencing products, railway sleepers and other outdoor timbers to its loyal base of customers across the UK.
A & J Scott Ltd is a leading independent UK home grown sawmill, providing a flexible, versatile service to customers nationwide.